Advertise in the Bach Week Program Guide
Bach Week's beautifully designed and printed Program Guide will be read throughout the 2020 Festival and kept as a memento of the season. The volume and variety of this year's programming will allow the Festival Program Guide — featuring your ad — to be read and re-read by over a thousand concert goers. Don't miss this opportunity to connect with some of Chicago's most affluent and sophisticated patrons. Support cultural programming alongside one of the most respected arts organizations in Chicago.
Submission deadline is April 1, 2020.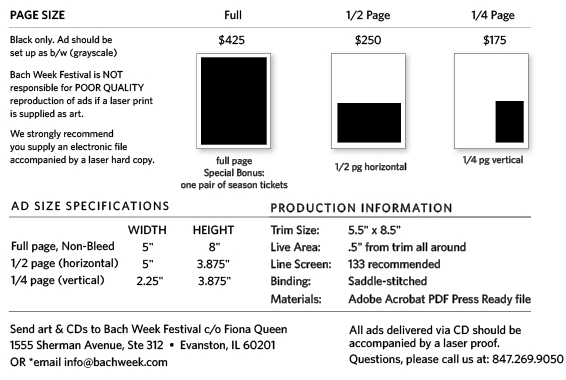 Please fill out the following form to reserve your ad space. Thank you!